Roger Overton came to Second Baptist in February of 2020. Roger was born in Oxford, NC on July 28th, 1964. He is a graduate of East Carolina University and Southeastern Baptist Theological Seminary. He is married to his wife Jill (May 27th, 1989). They have 3 children; Aaron and his wife Courtney, Nathan, and Hannah. He is a big sports fan; especially college football. His favorite verse is Jeremiah 29:13.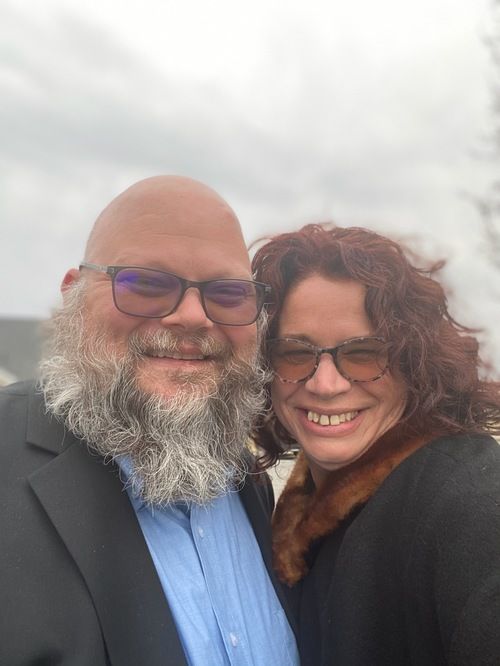 Johnathan cherishes the opportunity to serve the church body and has done so since an early age. He recently graduated from Lee University with a B.S. in Music and Worship Leading in 2018. He is currently a band director at Piedmont Community Charter School in Gastonia, previously at Gaston Christian School for 13 years, and has directed the Gaston Symphonic Band for the last 11 years. Johnathan and his wife have ministered in and around Gaston County for over 25 years.

Johnathan is married to his lovely wife, Melissa, and they have two married daughters, Alinna and Valentina. Johnathan and Melissa enjoy spending time with their five grandchildren. They also enjoy spending time camping, fishing, and playing golf with family and friends. They are excited for the future of Second Baptist and the work for the Kingdom of God.
Cheryl Dudley began working at Second Baptist Church in January 1992. She also works in finances for Second Baptist Daycare. She was raised in Belmont, NC and later moved to Mount Holly.

Cheryl has two children, Melisa Harrison and husband Robert along with grandson Lex, and son Nathan. She enjoys spending time with family, gardening, bird watching, working puzzles and being outdoors.
Alison Jones began working at Second Baptist Daycare in January 2011 as a preschool teacher and later worked in the front office. She moved to her role as Administrative Assistant at the Church in April 2016. She was raised in St. Louis, MO and attended Appalachian Bible College in Bradley, WV where she received a degree in Bible and Theology with an emphasis in Camp Programming Ministries.

She met her husband (Matt Jones) while attending college and they were married on June 10, 2006. Ministry brought them to the Mt Holly area during the summer of 2010. Alison is the mom of 3 rambunctious boys, Liam, Padraig, and Quinn Jones. In her spare time she enjoys anything outdoor activity related with her family, including paddle boarding, kayaking, hiking, and camping.
Second Baptist Daycare Director
Shekeyra Andrews began working at Second Baptist Daycare in June of 2011 as an afterschool and 2 year old teacher. After working 2 years in the classroom, she moved to front office staff. Shekeyra has been devoted to early childhood education for the past 22 years. She took on the role as Assistant Director in August of 2020. She became the Director in April of 2021. She graduated from Johnson C. Smith University with her Bachelors in Criminology before furthering her education by taking Early Childhood Education courses at Central Piedmont Community College. She is also a certified Red Cross Instructor.

Shekeyra believes that all kids deserve to have a safe educational environment to learn and grow in and she strives every day to provide a lasting education for each child that comes through our center. She has 4 children of her own that keep her very busy in extracurricular activities. In her spare time she enjoys reading and traveling the world.